While lurking on eBay on a nice spring day of 2012,  I have been lucky to obtain a real gem, for a very cheap price indeed: a special micro-focus X-ray tube, with a Be window on the beam port, mostly for spectral analysis or fluoroscopic scanning purposes, for up to 150 kilovolts with forced oil cooling at high powers; made by a now-defunct American EG&G Astrophysics company…
"TORREX ASTRO 150D". Such a little fragile beast, isn't it?
2nd photo: beam port with the beryllium window, 3rd: a protective plastic cover I've made
Well, of course I would not let such a beauty to sit in layers of dust for decades without testing her on some high voltage beforehand! So, for those who haven't read my X-ray experments with a Czechoslovak dental Chirana tube, do so, before proceeding here. All the details, how it all works, including how I protect myself from such soft x-radiation, is explained there.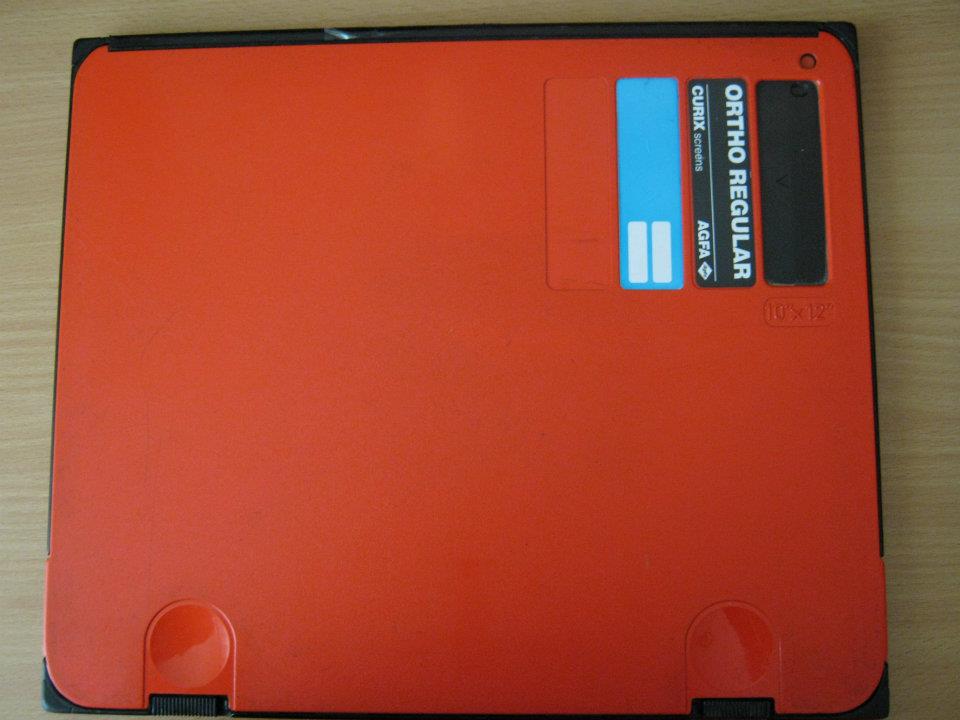 AGFA CURIX ORTHO REGULAR screen
Green-emitting rare earth based
The whole setup has not changed much since then. However, for more kilovoltage and power, I've modified the ZVS flyback driver to drive two flybacks with high voltage secondaries in series. As you can see the result was hellish, with high voltage arc striking distance being as much as 15 centimeters without a load – which roughly corresponds to 70-75 kilovolts output. But since it is not a stabilized supply, it is a nice idea to have some headroom in kilovoltage, as it will drop considerably on load.
The former blue-emitting screen "DuPont Quanta Rapid" has been substituted with a green "AGFA CURIX Ortho", as cameras tend to be more sensitive to green than to blue.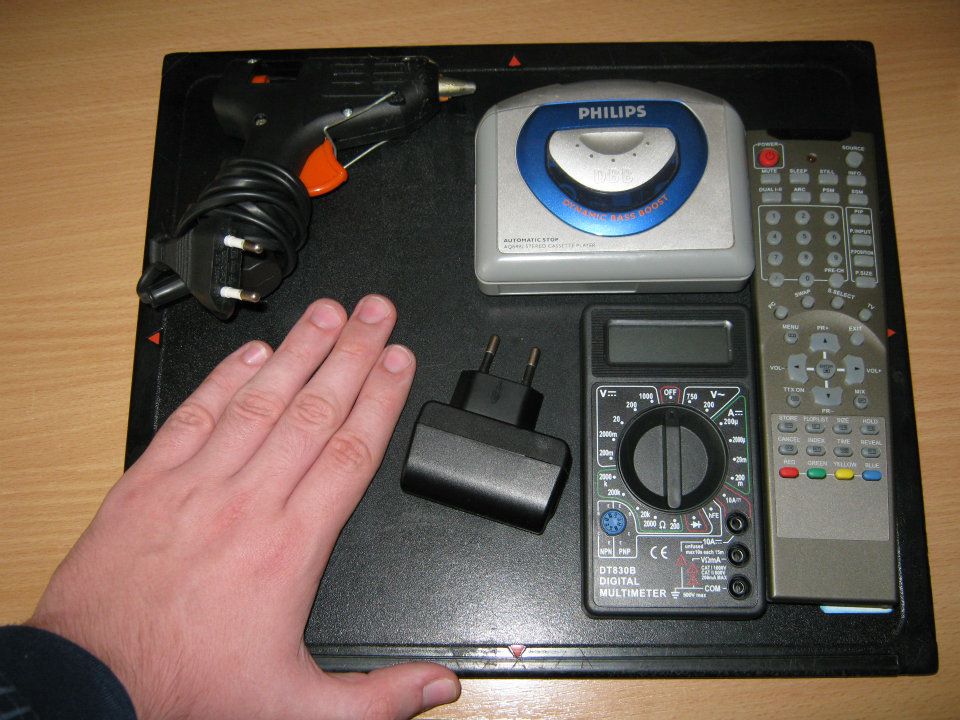 X-ray test subjects, that hand has been involved too
Because I lacked a proper mains x-ray transformer, there was no need for oil cooling, so it all saved space. And my trusty triac regulator had again fulfilled its role of a heater filament supply. Again, check the Chirana article if you don't have a clue how it was like.
Beryllium, a well-known carcinogen, has a lower X-ray attenuation coefficient than glass. That means, unlike my Chirana setup, the main X-ray beam here is not filtered and even the lowest energy X-rays pass easily through. Such rays are easily shielded out (and absorbed in live tissue, too), so it's a nice setup for biological irradiation and study…
Another advantage of the window is a possibility of having lower input voltages to produce radiographs of thin/non-metal specimen. However, most Be-windowed X-ray tubes I have read about had a too large focal point size (awful for X-ray imaging), this tube had under two millimeters squared if I remember correctly, which is a huge plus and gives sharp pictures from a reasonable tube-object-screen distance.
Enough talk, now for some X-rays!
All of the above photos were taken with a 1 second exposure, compared to the 3-second Chirana setup. Here, the live X-ray image appears directly with full brightness on the intensifying screen, like a fluoroscope, indicating very high intensity levels – over approx. 50 rads per second from a close proximity. Tube kilovoltage – voltage drop through the overall current draw – is tuned with filament current through the triac regulator. (I'd be unpleasantly surprised if that twin-flyback ZVS driver still wasn't enough to make a real time fluoroscope, but luckily as you can see this was clearly not the case 🙂 )
Using slightly higher input voltage (60 kV), longer exposure time of 5 seconds and somewhat decreased filament current, bigger metallic objects can be radiographed, such as this huge aluminum 5000uF 50V capacitor from early 1980s:
Now, for radiation intensity measurements… As mentioned previously in the Chirana article, classic Geiger counters are very insensitive to soft X-rays, and will show readings 10 to 10 000 times lower than they actually are. Such low-energy rays are thus dangerous and might be seriously under-estimated, that's why I use the RadPro calculator to get an empirical data estimate.
Measuring dose rate equivalent with "EDOS"
… and X-raying it afterwards.
Nevertheless, I've tried to measure radiation intensity from a distance of 30 cm with my two measuring devices, the Soviet Geiger-counter based DP-5B and the Czechoslovak Geiger counter/ionisation chamber-based meter IT-65 (calibrated in 2006). With the IT-65 I had to remove the internal lead shielding plate to get the ionisation chamber ready for soft X-rays measurements; the rays still have to pass through the plastic case of the meter though, so some attenuation is present.
The results? At such distance, RadPro gave a result of 11900 R/h, or 119 Sv/h. How did the meters perform? See for yourself 🙂