A small selection, though being a non-collector myself, of some of my vacuum tubes (valves) that I have, or had at home, or which I had used in my circuits!
CRT screens
8LO5I (8ЛО5И) oscilloscope screen, electrostatic beam deflection
U.S.S.R., 1970s, datasheet

8LO5I in operation, with backlight
Geiger counter (radiometric) tubes

Tesla GM16/80B glass GM tube, working voltage 1200 V
Czechoslovakia
Tesla GM16/50H glass GM tube, working voltage 400 V
Czechoslovakia

SBM-20 (СБМ-20), working voltage 400 V
U.S.S.R., datasheet

Philips 18504 mica window GM tube, working voltage 420 V, datasheet
Registers alpha, beta, gamma radiation. Also detects neutrons if wrapped in cadmium foil
Decimeter wave

Toshiba 2M253K(JT) GAL01, datasheet
2460MHz, 860W cavity magnetron, for use in commercial microwave ovens
X-ray tubes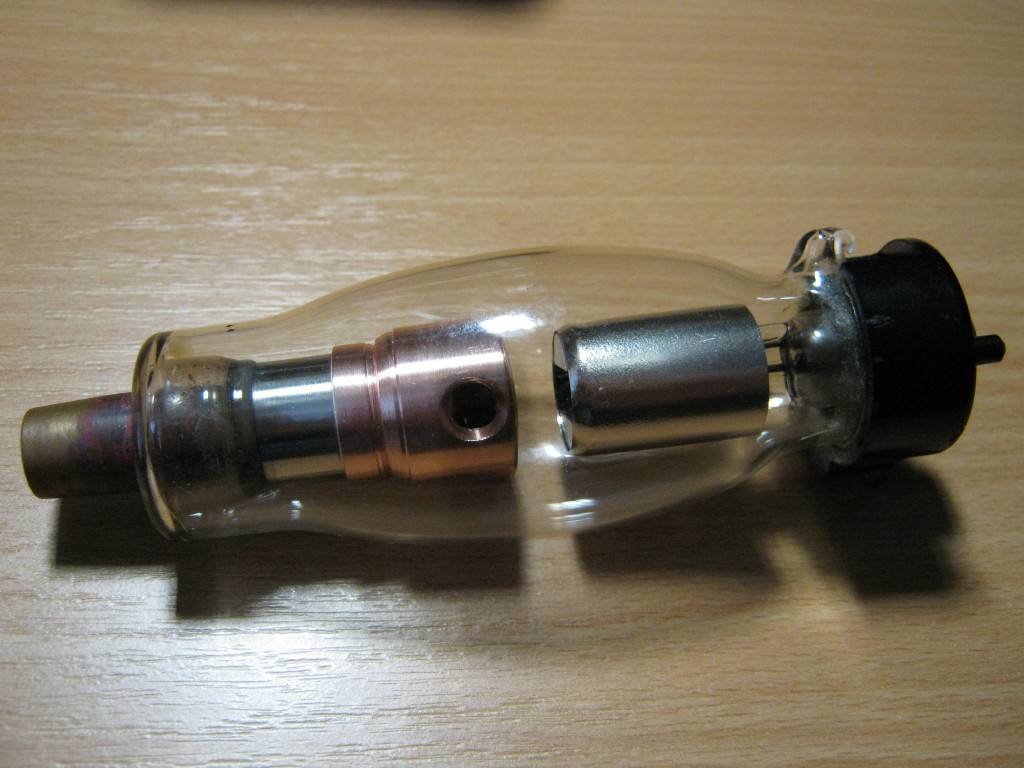 Chirana DOK-70, X-ray tube, wolfram (tungsten) target; max. 70 kV
Czechoslovakia, early 1970s

EG&G Astrophysics TORREX 150D. Beryllium window X-ray tube
0.6mm focal spot size, 150 kV max.
U.S.A., 1980s, specifications
General purpose and uncategorized

6VS-1 (6ВС-1), U.S.S.R., 1963
High voltage beam tetrode, datasheet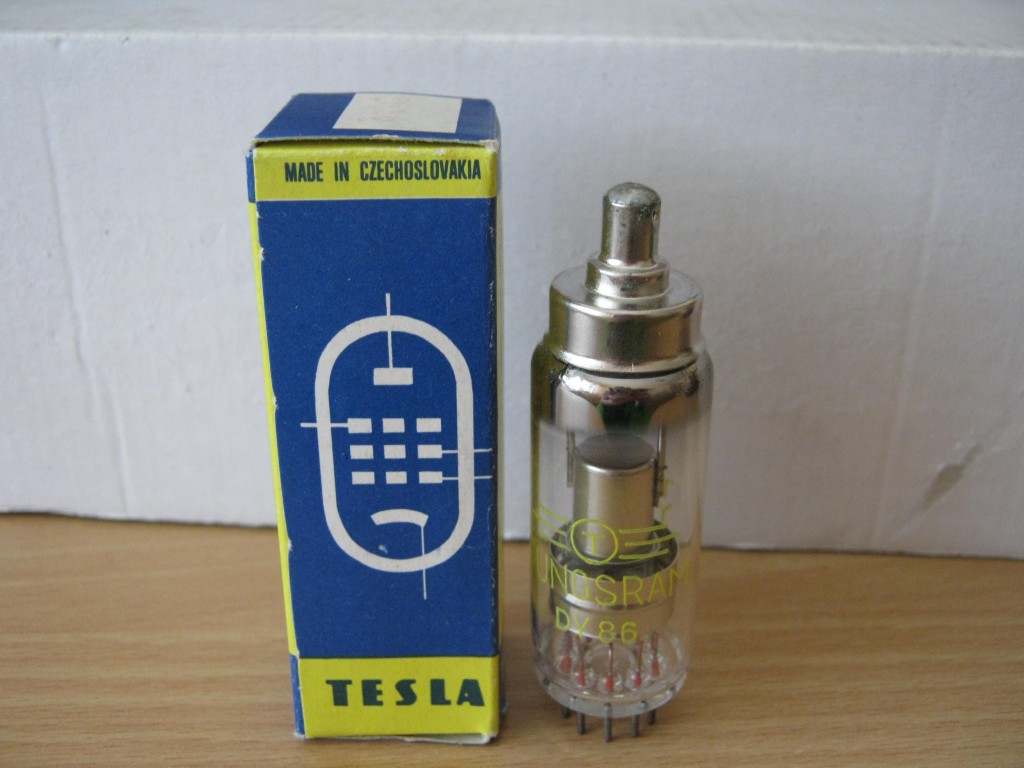 DY86, Hungary (Tungsram), datasheet
The ubiquitous high voltage rectifier in tube black and white TV sets.
A pair of GU-50s (ГУ-50) – RF PA pentode, datasheet
Soviet copy of Telefunken (Wehrmacht) LS-50
NE-2 glow lamp, macro photo
Tesla PL504, pentode, datasheet
Horizontal deflection line output (sweep) tube.
Czechoslovakia, 1960s